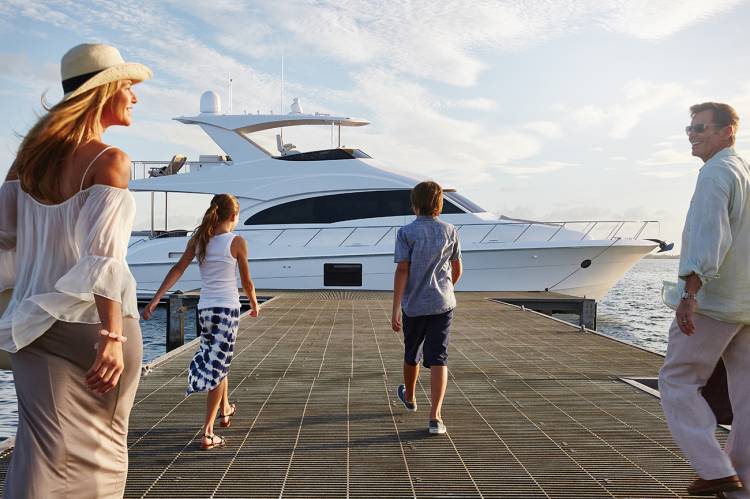 Why Newport Beach Yacht Charters Should Be Your First Focus?
The Best Yacht Rental Advice for Your Family Trip
Destination plays an important role when planning out an ultimate vacation. Moreover, when flying out with family choosing the right destination is very important. Peaceful, attractive, and unusual locales are the most preferred choices for holidaymakers that are looking for different ways to discover something new and have a fun experience in their vacation.
If you are planning a holiday out with your family and want to attempt something new apart from the traditional resort hotels, then consider luxury yacht charter rentals in Newport Beach. It will be a different experience than what you have lived through before. Moreover, a yacht holiday will offer you the bit that will be new and interesting for you and your family.
Experience New Things
With a Luxury yacht, you can take a trip out into the beautiful ocean and discover new things until you are on the vessel. If you are afraid of water, your hired private yacht can sail you to the close coasts to make you explore and enjoy beautiful surrounding and fishing for a day long and have a relaxing time on the waves.
If you want your trip to be more exciting, the yacht captain can navigate you further to places you might have never explored before. These trips can be more happening and exciting than the small sailings around the bay. In fact, a holiday on a yacht can get you the opportunity to view the usual sights from different angles. You can swim out in clear blue water or simply enjoy the glorious golden sun with your family around you; with a private yacht rental, you get the opportunity to choose what you exactly want to do when renting out the luxury vessel.
After paying out expensive fares for hotel rooms and a high-quality resort, you may lose your interest with the still location. The surrounding will never change and moreover, you will never change the location again and again to experience the changing view and additional expense. With a private luxury yacht charters, on the contrary of hotel or resort, you get changing view, sailing experience to sophisticated and beautiful ports and places, and isolated beaches. Moreover, you can also experience the changing color of the sea and sky just by standing on the deck. The constantly changing view, surrounding, and locales will never let you lose your interest.
At a luxury hotel and resort, you will be surrounded by strangers far and near on every side you go; in the hallways, in the elevator, in the restaurant, etc. Avoid all hassles with luxury yacht rentals Newport Beach.
The Pricing Options
Most common yacht charters deal with businesses. They host their company event on yacht charters. Many people also hire yachts to host their private events, like weddings or birthday parties. Moreover, keeping such huge events in mind, it is likely that the yacht you hire should be huge enough, have additional crews and add-ons integrated with the overall charting charges.
If you are looking for renting a yacht for a short period of time, like a short vacation with family, you can work out the costing structure more closely. A small sized one-off yacht rental can let you spend a memorable time exploring wide coast and discover an amazing destination with your family. Moreover, smaller vessel size is likely to be more comfortable and affordable as well to engage a family. Search out the best private yacht rentals and discuss your needs with them. This will help you hire the right provider that will get you exactly what you wish and expect for the cost you would pay for the yacht.
Wide Options to Hire
Private yachts are the best sources to spend a beautiful day or vacation with family and friends in Newport Beach. Yachting is, in fact, a way to experience the taste of a wealthy person's and celebrity's lifestyle. So, if you are having any special event in the near future and want to plan something new for your family, Luxury yacht rentals Newport Beach are the best way of procuring more out of your life. You can hire one depending on your needs, the purpose of hiring, and the number of feet invited for your event.
Small Yacht – If you are on a short vacation with your family or a couple of friends a small perhaps a 50 to 100-foot yacht may be your perfect pick to hire. Small yachts can be driven by your own. This will allow you enough time to spend with your beloved guests or family.
Larger Vessels – If you are hosting a huge event, than a larger vessel with the capacity of more than 100 feet would be perfect. With larger vessels, you can expect a professional crew to support your party/event and entertain all your special guests.

Wrapping Up
You will find many yacht rental companies offering different prices and itinerary. This makes it quite difficult to determine which will be the right name to hire. So, be very careful! Ask your friends, colleagues, or known ones to recommend you the best yacht rental they have experienced in the past. Hire the best Private yacht rental Newport Beach that goes well with your requirements and budget. It is to be expected that Newport Beach is one of the most beautiful places across the world. It is known to be the largest yacht harbor. The beauty, atmosphere, surrounding, and calm water make the place a perfect choice to plan out memorable family vacation.
Click Here to Visit