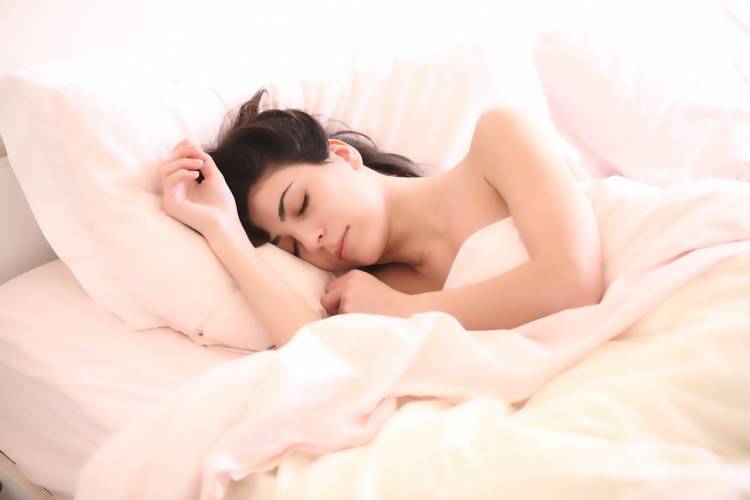 Top Anti Snoring Devices
Hearing a person who snores can be amusing, it can even be funny. But if you are living with someone who snores, a relative, or a family member perhaps, then the sound might become very disturbing. If you cannot get a good night's sleep and always wake up several times in the middle of the night by a sound that can be as loud as a lawnmower or a jet engine in action, then you should be thinking of anti-snoring devices as a solution to the problem.
Here are popular anti-snoring devices you can buy for your family member and stop him from disturbing your sleep:
Anti-snoring pillow
One of the reasons why people snore is because they have an improper sleeping position. This causes the air passage to stretch and tighten making it more difficult for air to come in and out. To solve this, there are anti-snoring pillows that relax your airways and maintain the right sleeping position to prevent a person from snoring throughout the night.
Throat spray
One natural remedy to stop snoring is the snoring spray. Formulated with natural ingredients, snoring spray contains essential oils that when sprayed on the throat, provide lubrication that reduces that amount of vibration, hence effectively reduce snoring. However, it is ironic that when throat spray is used frequently, it can lead to more snoring.
Before using throat spray, the doctor's evaluation of the patient is necessary to avoid any other complication.
Nasal dilators
Usually made of stainless steel coil or plastic, nasal dilators help keep the air passage open which cut down the throat's vibration which leads to snoring. Nasal dilators are used by inserting it into the nostrils.
Nasal strips
Like nasal dilators, nasal strips are used to open the airways on the nose and keep the right amount of airflow during sleep. Nasal strips are often made of plastic. This is one of the more popular anti-snoring devices since it is cheap, safe, and effective. In fact, nasal strips are used by athletes for better airflow and respiratory efficiency while playing.
Sleep Position Monitor
This device emits a beeping noise to alert the snorer when he shifts to a position where snoring usually occurs (sleeping on their back). However, if you are a relative of a snorer and would want his snoring to stop, then this device may become a whole new problem. But, the aim of this device is not to replace the snorer from keeping you awake in the middle of the night. Instead, it is there to create a brand new sleeping habit.
Once the snorer starts to sleep on his side, the sleep position monitor can be removed.
Snore ball
The snore ball is placed at the back of the snorer (inside his pajama). When he changes his sleeping position from side to back, the snore ball emits discomfort, a.k.a. pain. In other words, it prevents the snorer from sleeping on his back. It might not be the device a person wants to feel in the middle of the night but some really need it in order to change his sleeping position for good. Some people use golf balls, baseballs, or tennis balls as snore balls.
All these anti-snoring devices can prevent a person from snoring, however, snoring can be caused by other medical conditions that may need medical attention. To be safe, have your relative or family member be checked by a doctor to know exactly what treatment does he need.
What are Your Choices of Snoring Devices
Sleep is said to consume a third of our lives. The other two-thirds is spent on busy waking hours.
While we all hope for having regular restful sleep, a number of sleep disorders impede us from doing so. Among the most common culprits of our deprived sleep is snoring.
Snoring is the sound created during sleep. While we literally breathe during the whole day, this sound can only be produced once the body is at its restful position. The sounds are products of the collapsible parts in the throat that collides as air runs through them. Depending on the speed of the wind, the intensity of collision, and the bulk of tissues dangling on this passage, the frequency and quality of snores vary.
Sleep is the only state where we can actually feel peaceful about ourselves. If some dangling muscles would prevent us from having rest, then we must find ways to eliminate the factors that lead to our sleep deprivation.
There are about three hundred anti-snoring devices patented at the present. However, the varieties and the number of individual manufacturers using the ideas of these devices are innumerable. Thus, it is impossible for you not to find one that would suit your preferences.
Some of the most typical stop snoring devices are discussed here. We would provide you brief information on each product.
The first products at hand are adjustable beds. Sleep would never be comfortable without a bed to lay your body on. And what bed is more comfortable for snorers but the one specially designed for them? Most adjustable beds have an elevation of 30 degrees from the ground. It has been studied that this elevation would keep your tongue from sliding towards the throat and your jaw from dropping inappropriately. Thus, eliminating the possibilities of creating blockages in the air passage.
Dental appliances are also commonly advised to provide relief. There are various types of dental appliances that a snorer can use. However, there are too few that truly work for most users. Mandibular Advancement Appliances provide more comfort, durability, and adaptability to one's jaw since they are custom made. Nevertheless, such products can also be bought over-the-counter. Other dental appliances such as tongue-retaining flange and tongue retaining devices do not allow snorers to swallow comfortably. Therefore, these are not usually reported to work at their best.
There are simpler snoring devices such as stop snoring pillows and nasal breathing equipment.
Stop snoring pillows normally have mechanisms that encourage a person to sleep on his side. Sleeping on one's back is known to induce snoring since the lower jaw is allowed to drop while creating a space where the tongue can fall back. This can also constrict the air passage, which narrows the canal through which the air can flow.
Continuous Positive Airway Pressure Appliances (CPAP) is known to be one of the well-recognized devices in the industry. This is a specialized mask connected to the pump that produces pressure so that the throat would be kept from collapsing. This is normally the choice of those suffering from Obstructive Sleep Apnea.
There are some not-so-often recommended devices available such as stop snoring sprays. Most comment on using it at your own risk. However, it must be understood that such products are reported to work in some cases but may not necessarily be effective for some.
In the end, you alone can choose the actual device that you will use. Please bear in mind though that you must follow strictly your physician's counsel.
Stop Snoring Device: Temporary Measures To Avoid Sleepless Nights
Sometimes, the best help we can get is those that do not exceed temporary cures. We may find good use with reforming our anatomy yet many would rather choose the simpler methods than taking "unnecessary" risks.
In this article, we will give you ideas on how to provide treatments for your often-irksome snoring.
You must understand though that if you do not wish to avail of the many technologically advanced methods, you can always set off snoring through natural and less intensive cures.
You may find that many of the innovative treatments for snoring are only variations of the sock-and-tennis-ball method, which intended to keep the snorer sleep on his side.
Snoring is the condition wherein the respiratory system creates resonating sounds during sleep. While we literally breathe 24 hours without skip, snoring is only possible when someone is at his most restful state.
The muscles of the throat only vibrate when they are relaxed, thus producing snores. This then will be driven with the regular airflow which creates the sounds. Most treatments for snoring include the control of these muscles.
However, there is also a certain type of snoring that causes the person to temporarily skip breathing (an average of 10 seconds for each episode). With a proper diagnosis, well-adopted treatment plans can be conceived.
While there may not be available products for permanently cure snoring, there are wide options for relief.
CPAP or Continuous Positive Airway Pressure Appliance is among the most recommended stop snoring devices. This is a special mask connected to a pump that keeps the throat from vibrating through causing pressure. This is best used for short term application since most patients report of inconvenience after a year of use. The product costs around $1,000 up to $3,000.
The head of the snorer must be kept elevated to keep him from making loud, disturbing sounds. This will relieve the diaphragm from the pressure to help keep an open-air passage. While adjustable beds may not be as often advertised as other products, they are considered helpful in providing immediate treatment. Products such as these cost around $800 to $1000.
Anti-snoring pillows are also available to keep you from sleeping head flat. Prices range from $20 to $75, depending on the manufacturer.
Nasal Valve Dilators, on the other hand, are made specifically for mild snorers. There are two basic types: the adhesive strip that is attached to the nasal bridge and the plastic strip that is inserted in the nostrils.
The latter is often reported of leaving the snorer with uncomfortable sleep and requires annual replacement while the adhesive strip normally falls off during sleep and can possibly cause skin irritation.
Stop snoring sprays are also available for those who's snoring is due to clogged nasal passages due to mucous or swelling. Be careful though not to go for the "softening tissue sprays" since these products can cause advert side effects with long term use. And besides, snoring either roots from a dry throat or tough tissues in the respiratory tract so most people see stop snoring spray as the most ineffective means of giving you a comfortable sleep.
A great number of stop snoring products are available for immediate treatment. Consider them as good help but refrain from relying on them to give you the permanent cure against uncomfortable sleep.