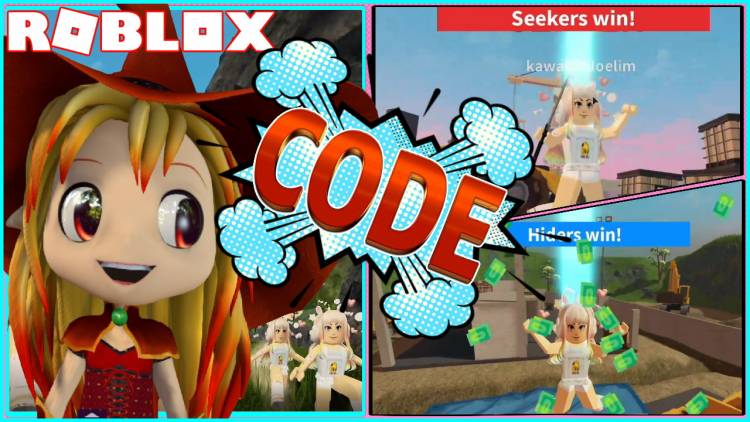 Roblox Undercover trouble Gamelog - August 13 2020
In this video, I played Roblox Undercover Trouble! I will show you a code for Gems and I played this new game that's sort of like hide and seek but you can't hide you have to blend in and pretend to be a NPC BOT or your own clone bot. Hoping that the seeker will think you are a bot and won't kill you. As the seeker you need to catch the real player instead of the bots, if as a seeker and you hit a bot you will lose health and if you get too many wrong hits as the seeker, you will die!
-- Use these time point to skip to the section in the video:
0:02:08 Code time!
0:02:49 Buying a Gold Crate!
0:03:02 Round 1 - I am the Hider!
0:04:32 Round 2 - I am the SEEKER! When you hit the wrong person or NPC Bot, it will show a red cross and when you hit a correct player, it will show blood splatter!
0:07:54 Round 3 - I am the Seeker again!
0:09:14 I won!
0:10:14 Round 4 - I am Hider!
0:11:34 WAIT! the player Adrian is on the leader board!
0:12:13 Round 5 - I am the Seeker!
0:15:26 Round 6 - I am the Hider!
0:17:41 I MADE IT, I WON!
If you liked my video please LIKE, SHARE and SUBSCRIBE ??? !!!
-- Roblox Undercover Trouble By arashiyama
-- About Undercover Trouble
⭐ Welcome to Undercover Trouble, a fun twist on the G-Mod gamemode Guess Who! ⭐
⭐⭐ USE CODE: " LetterRip " for 15 gems ⭐⭐
⭐ Game is in beta, expect bugs ⭐
???? UPDATE 1 ????
- ????️ 5 NEW MAPS
- ⚔️ 42 NEW WEAPONS
- ???? 14 NEW POWERUPS
- ???? 5 NEW BOASTS
- ⭐ 16 NEW BADGES
???? HIDERS: Blend in with NPCs! Don't get caught!
???? SEEKERS: Find all real players. Watch out though, NPCs will do damage to you!
???? Join the group for 20 free gems! ????
Roblox Undercover Trouble Created 6/16/2020, Updated 8/11/2020, Max Players 14, Genre All. (Online Multiplayer Game, Undercover Trouble, Code)
-- Yesterday Gamelog
- ROBLOX FREGGY! How to ESCAPE NEW CHAPTER 2! - https://chloetuberchannel.blogspot.com/2020/08/roblox-freggy-how-to-escape-new-chapter.html
Let me know in the comment what game you would like to see me play.
I Love you all Chloe Tubers!
Roblox Undercover Trouble Gameplay / Chloe Lim August 2020 Gamelog / #UndercoverTrouble / #Code / #ChloeLim
Click Here to Visit