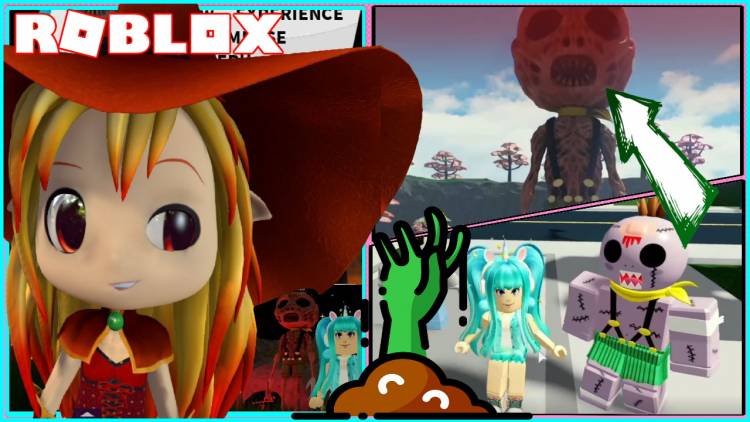 Roblox The Curse Gamelog - July 24 2020
In this video, I played Roblox The Curse [STORY]! I am playing a story game made by The Flamingo Fan Club which is owned by mrflimflam aka the FLAMINGO! It was extremely fun and had TWO BAD ENDING but no good ending! We met a good zombie Zo Zo who touched a cursed item and turned all EVIL and trying to kill all of us! There are obbies, fights and BOSS FIGHT in the game.
The game is a Camping story type of game that when you enter the story, you have only one life (unless you re spawn with robux) and you need to complete and beat obstacles the game has created and planned for the players, escape and get to the end alive!
-- Use these time point to skip to the section in the video:
0:03:36 Loaded into the game!
0:04:22 I see Flamingo, aka mrflimflam!
0:04:51 First obstacle, crossing the road!
0:05:10 Zo Zo touched the cursed item and turned EVIL!
0:05:45 Running for our life!
0:06:24 I found a sword!
0:07:42 There is a choice that says: LET THEM DIE!!!
0:09:10 Does anybody know why this girl just drop dead for no reason!
0:09:16 I got the first set of wheels!
0:09:41 Chocolate is going to get the second set of wheels!
0:10:26 I see the route to the last set of wheels!
0:11:04 Fun Cart ride but remember to jump off at the right time!
0:11:42 More obby and skeleton monsters ahead of us!
0:13:32 Avoid getting stuck by the light circle!
0:14:11 Did we escape? NOPE it's the BOSS FIGHT!
0:16:49 I think this is the part where you get to choose WHICH BAD ENDING you want to get! Bad Ending 1 or Bad Ending 2, If you choose the same as we did you will get the Bad Ending 1! There is no GOOD ENDING in this story game!
-- About The Curse [STORY]
Help Isamu and Zo Zo in an epic story game adventure!
=CREDITS=
- NeverTrustBob (Builder)
- Jandel (Scripting + Project Management)
- MrFlimFlam (Creative Lead)
+ Many others! Thanks!
Roblox The Curse STORY Created 5/29/2020, Updated 5/31/2020, Max Players 40, Genre All. (Online Multiplayer Game,The Curse, Story, Story Game)
-- Yesterday Gamelog
- Roblox ALIEN! Escaped NEW Chapter 2 but ending was GLITCHED! - https://chloetuberchannel.blogspot.com/2020/07/roblox-alien-escaped-new-chapter-2-but.html
Let me know in the comment what game you would like to see me play.
I Love you all Chloe Tubers!
Roblox The Curse Gameplay / Chloe Lim July 2020 Gamelog / #TheCurse / #StoryGame / #ChloeLim
Click Here to Visit