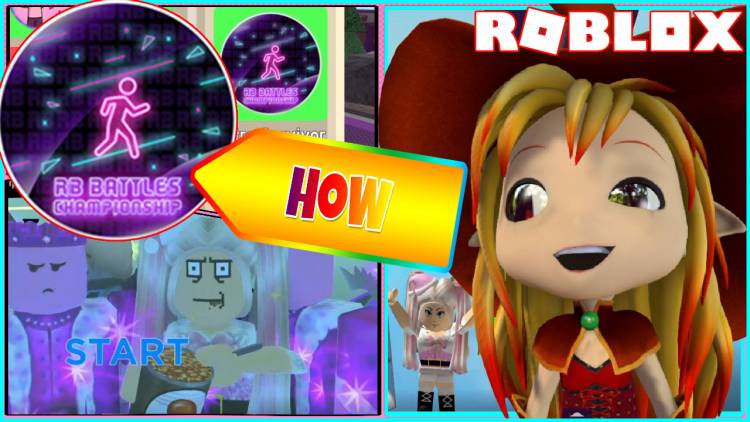 Roblox The Crusher Gamelog - December 04 2020
In this video, I played The CrusheR! You have to complete and Survive a round on the map, 'Retro Wave' to get the RB BATT:ES Retro Survivor Badge! I tried this map 3 times and escaped it twice!
RB Battles Season 2 is an event on Roblox that began on November 16, 2020. It will end on December 14, 2020.
Just like Season 1 in 2019, 16 top Roblox YouTubers will compete against one another in a tournament, going head-to-head in different games. The winner of the tournament will receive the exclusive Champion's Swordpack 2.0 along with 1,000,000 Robux. The official YouTube channel created for the last RB Battles event is again used to live stream competitions.
Users could vote for who they think will win the tournament here. If users correctly predicted the winner, they will receive the GoldLika: BATTLE item. Voting ended on November 18, 2020.
-- Use these time point to skip to the section in the video:
0:01:04 Round 1 - Sports (2 stars)!
0:01:52 I made it!
0:02:18 Round 2 - Exploration (2 stars)!
0:02:43 Most of us made it!
0:03:09 Round 3 - EVENT MAP - Retro Wave! (2 stars)
0:03:58 I was one second too slow!
0:04:23 Round 4 - Fortress! (4 Stars)
0:05:23 I made it!
0:05:51 Round 5 - Lava Facility! (4 Stars)
0:06:51 I made it!
0:07:20 Round 6 - Arkaden! (4 Stars)
0:08:13 I made it!
0:08:38 Round 7 - RETRO WAVE! (2 stars)
0:09:28 I MADE IT THIS TIME AND GOT the Retro Survivor Badge!
0:09:53 Oh Round 8 - Retro Wave Map AGAIN!
0:10:42 I made it again!
If you liked my video please LIKE, SHARE and SUBSCRIBE ??? !!!
-- Roblox The CrusheR By TypicalType
-- About The CrusheR
Can you survive the crusher? Find holes in the floors of the 141 maps to avoid being crushed. Level up and earn coins by surviving rounds, and spend those coins on gear, effects, and other cool stuff that will make your character more awesome.
Roblox The CrusheR Created 12/10/2014, Updated 12/3/2020, Max Players 12, Genre All. (Online Multiplayer Game, TheCrusheR, RB BATTLES, Badge, Retro Survivor, Retro Survivor Badge, RB Battles Badges)
-- Yesterday Gamelog
- ROBLOX FLEE THE FACILITY! SORRY MY AVATAR FROZE! I FROZE EVERYBODY TOO - https://chloetuberchannel.blogspot.com/2020/12/roblox-flee-facility-sorry-my-avatar.html
Let me know in the comment what game you would like to see me play.
I Love you all Chloe Tubers!
Roblox The CrusheR Gameplay / Chloe Lim December 2020 Gamelog / #TheCrusheR / #Badge / #RBBattles
Click Here to Visit