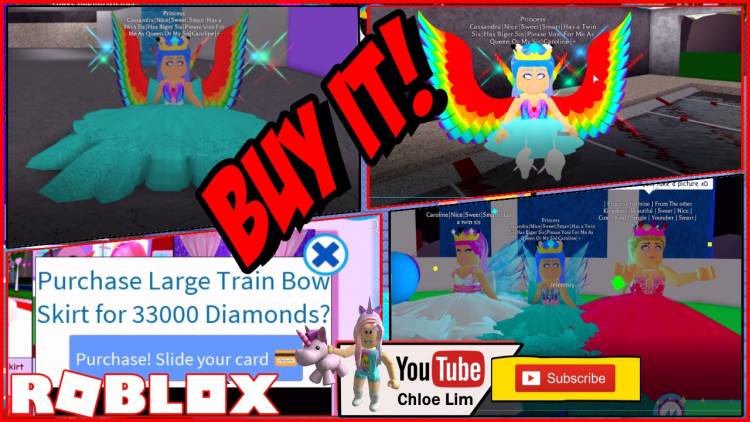 Roblox Royale High Gamelog - 27 April 2018
-- Use these time point to skip to the section in the video:
0:00:40 Ok I'm officially poor right now!
0:01:18 I got the skirt right in time for the Royal Dance!
0:04:42 Three sisters dancing on the limbo string!
0:08:35 Back in my dorm changing out of my large skirt!
0:10:43 Sleepover at my dorm!
0:16:26 Getting some breakfast!
0:19:05 PE Class!
0:21:57 Cheating at swimming class again!
--
Chloe Roblox Store
(GET IT NOW)
If you liked my video please LIKE, SHARE and SUBSCRIBE ??? !!!
--
Roblox Royale High by callmehbob
--
About #Roblox Royale High
Update: 14 New "Extreme" Hair Colors have been added to the new servers! Check out the 3rd page for much brighter, intense multi-colors -- A neon Strawberry Kiwi, Fire & Ice, Unicorn Hair and 11 others ????
???? New Updates: ????
- Welcome to the new Beach Cove Lobby! Collect diamonds along the castle's shore and discover oceanic secrets ????
Roblox Royale High Created 4/12/2017, Updated 3/17/2018, Max Players 14, Genre All Genres. (Online Multiplayer Game, #RoyaleHigh)
--
Yesterday Gamelog
Roblox Robot Simulator Gameplay! - 3 CODES! CHICKEN ROBOT?
- https://chloetuberchannel.blogspot.com/2018/04/roblox-robot-simulator-gameplay-3-codes.html
Let me know in the comment what game you would like to see me play.
I Love you all Chloe Tubers!
Roblox Royale High Gameplay / KawaiiChloeLim April 2018 Gamelog / Chloe Tuber Channel
Click Here to Visit