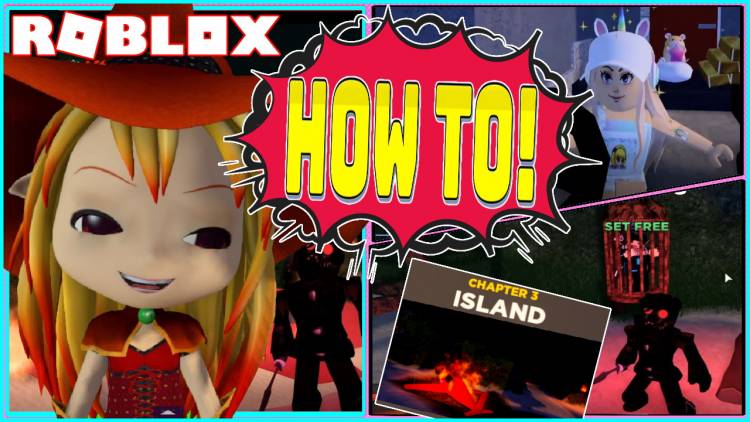 Roblox Outbreak Gamelog - May 29 2020
In this video, I played Roblox Outbreak CHAPTER 3 [ALPHA]! I will show how to escape from the New Chapter 3 - Island Map! I first got to be the Infected twice and finally got to try to escape the Island Map! Outbreak is an Apocalypse themed game where one player takes the role of the infected, and the other five players work as a team of survivors, completing multiple tasks while avoiding being caught and killed. Can you escape the outbreak? There is currently 3 Chapters in this game: Chapter 1 - Hospital, Chapter 2 - Hangar and the NEW Chapter 3 - Island! Genre: Horror, Escape, Intense
-- Use these time point to skip to the section in the video:
0:02:46 Chapter 3 - Forest map! I'm the Infected Hunter!
0:04:40 Locking Linus in a bird cage!
0:07:12 I won!
0:08:20 Second round but the Infected Hunter Left the game!
0:09:13 Third Round and I'm the Infected Hunter AGAIN!
0:13:56 I did it again, I won!
0:14:54 Round three! Finally a survivor so that I can try to escape the new Chapter 3 Island Map!
0:15:18 You need to find 3 fuel tanks to fill up 3 of these generators around the map!
0:15:48 You need to find 3 of these dynamites to place on the cave wall to explode it!
0:16:25 Yellow key for this small cabin door!
0:16:51 Placing the final piece of dynamite and blowing up the cave wall!
0:17:11 The wrench for this steel cave wall's control panel!
0:18:28 Now to place the steering wheel on the boat and we can escape! We did it! We escaped the new Chapter 3 - Island Map!
If you liked my video please LIKE, SHARE and SUBSCRIBE ??? !!!
-- Roblox Outbreak CHAPTER 3 [ALPHA] By Wonuf
-- About Outbreak
☣ Apocalypse themed game where one player takes the role of the infected, and the other five players work as a team of survivors, completing multiple tasks while avoiding being caught and killed. Can you escape the outbreak? ☣
???? CHAPTER 3!!
* PLEASE NOTE: This game has just been released and is still in it's testing phase, there WILL be bugs, if you find any please report them on Twitter: @rWonuf
???? If you enjoy this game, be sure to like and favorite it! ????
Genre: Horror, Escape, Intense
Roblox Outbreak Created 3/20/2020, Updated 5/17/2020, Max Players 6, Genre Horror. (Online Multiplayer Game, Outbreak, How to escape, Update, New Chapter, Chapter 3, Island Map)
-- Yesterday Gamelog
-
Roblox Fame! How to escape from New Chapter 2 - Bacon's Lockdown! NOT EASY!
- https://chloetuberchannel.blogspot.com/2020/05/roblox-fame-how-to-escape-from-new.html
Let me know in the comment what game you would like to see me play.
I Love you all Chloe Tubers!
Roblox Outbreak Gameplay / Chloe Lim May 2020 Gamelog / #Outbreak / #Escape / #NewChapter
Click Here to Visit