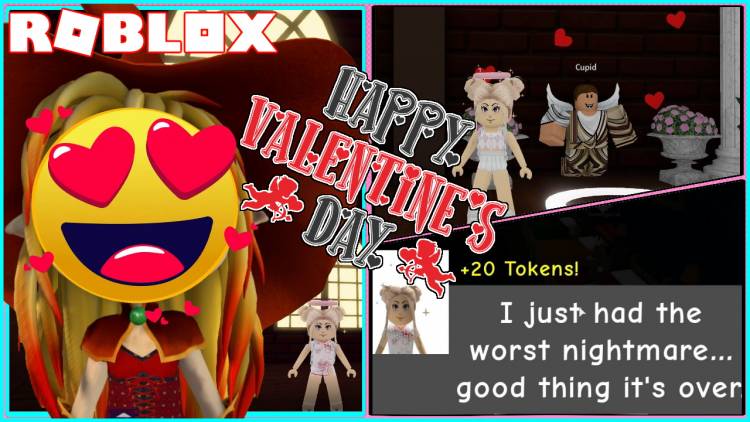 Roblox Nightmare Gamelog - February 14 2021
In this video, I played the Roblox Nightmares [Beta]! There's a new Valentine Update with cupid store! You wake up in a strange mansion, having horrible nightmares every night... It's a Minigame where you must try to survive the night or nightmare to win!
-- Use these time point to skip to the section in the video:
0:01:04 Here's Cupid who sells stuff!
0:02:24 First Nightmare!
0:02:50 I found a chest!
0:03:18 I received 3 random items and 100 tokens! Then we killed siren head monster and survived the nightmare!
0:04:49 Second Nightmare! Choose the right answer to advance and win or survive the nightmare!
0:05:28 I made it!
0:07:00 Third Nightmare! Shoot everybody else and survive the nightmare!
0:08:06 I won but not enough time to open the chest!
If you liked my video please LIKE, SHARE and SUBSCRIBE ??? !!!
-- Roblox VALENTINE Nightmares [Beta] By Robotech Labs
-- About Nightmares
???? Our new Valentine update is now out! Say hi to Cupid and check out what he has in store for you!
You wake up in a strange mansion, having horrible nightmares every night... ????️????????️
???? Survive your worst nightmares!
???? Uncover the secrets in the house...
???? 19 nightmares, more being added!
Classics Include:
Jason, Jeff the Killer, Samara, Siren Head, Spongebob (more coming soon!)
Version: 0.4.1b
Roblox Nightmares Created 5/26/2020, Updated 2/9/2021, Max Players 30, Genre Horror. (Online Multiplayer Game, Nightmares, Valentine Update, Valentines Day)
-- Yesterday Gamelog
- ROBLOX FALL BALL! BIG FAT CHICKEN FALL GUYS PLAYING SOCCER - https://chloetuberchannel.blogspot.com/2021/02/roblox-fall-ball-big-fat-chicken-fall.html
Let me know in the comment what game you would like to see me play.
I Love you all Chloe Tubers!
Roblox Nightmares Gameplay / Chloe Lim February 2021 Gamelog / #Nightmares / #ValentineUpdate / #ValentinesDay
Click Here to Visit