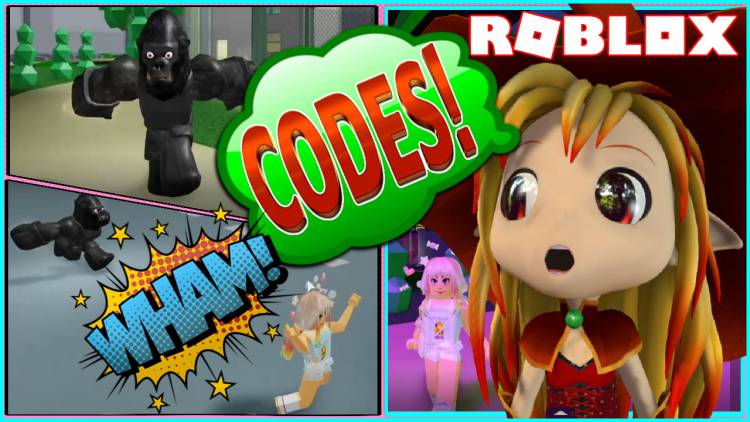 Roblox Gorilla Gamelog - August 27 2020
In this video, I played Roblox Gorilla! I Got to be Gorilla in the first round and manage to find all keys to open the exit to escape!
The Beast Gorilla do not get to place traps like the other Piggy Games, the players get to place traps to slow down the Gorilla. The keys do not spawn immediately after the round start, it actually spawns after more than a minute after the round start, so for the first minute of the game, just HIDE and when the game announces FIND THE KEYS, you have little time to start finding all 5 keys and open the exit to escape. You do not actually need to use the key after you found the key, You simply just need to find it and touch it and once all 5 keys has been found the Exit will open by itself! Escape before the Gorilla gets you or the Timer runs out!
The game does not allow you to vote for map or play modes! It seems to auto select these!
-- Use these time point to skip to the section in the video:
0:01:15 Loaded into a round - Zoo Map and I am the Gorilla!
0:02:11 Code Time - 3 working codes for in game coins!
0:02:46 Round 2 - Zoo Map!
0:03:41 I was looking around for keys and ONLY NOW the Keys spawns! Two Minutes to find 5 Keys!
0:05:40 I only found two keys and the timer ran out!
0:06:37 Round 3 - Neighborhood Map!
0:06:50 I will just wait right here until the keys spawns!
0:07:42 The keys finally spawned but this round it gave us more time! three and a half minutes to find 5 keys!
0:10:12 The Chocolate Gorilla helped me find the last key!
If you liked my video please LIKE, SHARE and SUBSCRIBE ??? !!!
-- About Gorilla
Run and Hide! Survive as you plan your escape from the Beast!
???? This game is brand new! Expect bugs and other problems!
✨ NEW Zoo Map!
???? New Code at 15k likes!
Roblox Gorilla Created 8/13/2020, Updated 8/21/2020, Max Players 16, Genre Fighting. (Online Multiplayer Game, Gorilla, Escape)
-- Yesterday Gamelog
- ROBLOX WORMY! HOW TO ESCAPE NEW CHAPTER 3 - https://chloetuberchannel.blogspot.com/2020/08/roblox-wormy-how-to-escape-new-chapter-3.html
Let me know in the comment what game you would like to see me play.
I Love you all Chloe Tubers!
Roblox Gorilla Gameplay / Chloe Lim August 2020 Gamelog / #Gorilla / #Escape / #NewMap
Click Here to Visit