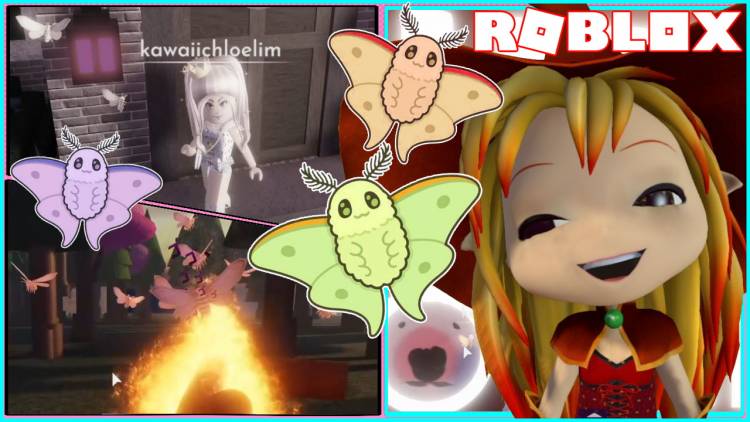 Roblox Ghop V.2 Gamelog - November 14 2020
In this video, I played the Roblox GHOP V.2! There's a total of 116 Moths to find in the Goth House of Pancakes! A Fun Moth scavenger hunt game!
-- Use these time point to skip to the section in the video:
0:01:37 Lets get started with the Moth Scavenger Hunt!
0:02:49 Do not PRESS E and talk to any of the NPC in the game! You will get stuck and have to reset your character!
0:03:53 Found an Among Us Moth!
0:04:11 WAIT the Cockroach is A MOTH!
0:05:26 Burger Moth!
0:06:45 Look what I found!
0:09:40 Found one behind this statue!
0:13:22 Found the Stairway to Walter Badge and Moth!
0:14:11 There's a moth infront of this door! DO NOT GO TOO NEAR TO THE DOOR!
0:16:05 Found an obby and it's harder than it looks!
If you liked my video please LIKE, SHARE and SUBSCRIBE ??? !!!
-- About GHOP V.2
Goth House of Pancakes
Final update is out!
New moths and locations!
Roblox GHOP V.2 Created 6/19/2020, Updated 11/13/2020, Max Players 50, Genre All. (Online Multiplayer Game, Ghop, Moths)
-- Yesterday Gamelog
- ROBLOX MOOSHRUM MAN! How to COMPLETE LEVEL 1 to 6! HARDER THAN IT LOOKS - https://chloetuberchannel.blogspot.com/2020/11/roblox-mooshrum-man-how-to-complete.html
Let me know in the comment what game you would like to see me play.
I Love you all Chloe Tubers!
Roblox Ghop Gameplay / Chloe Lim November 2020 Gamelog / #Ghop / #Moth / #Find
Click Here to Visit