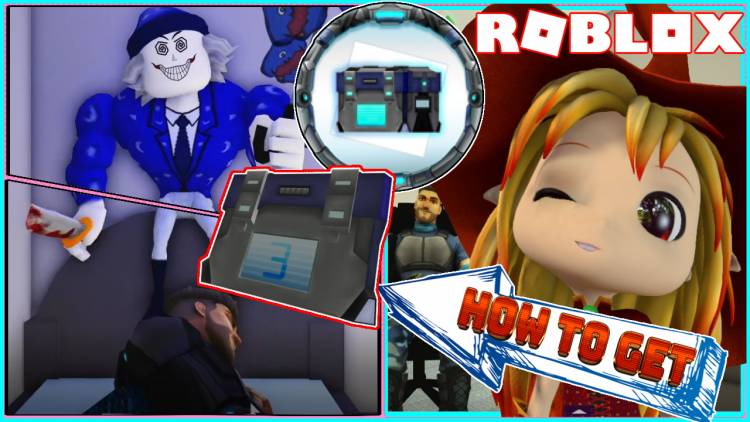 Roblox Bakon Gamelog - May 05 2021
In this video, I am playing Roblox Bakon! I will show you where all the four crystals are located in the four maps in Bakon, once you collected all four crystals, you can talk to AJ and get the Crate #3! This Crate Drop can only be collected between 4/29 - 5/7, in participating experiences. At the end of the Metaverse Champions Event, it will transform into something new!
Heavily inspired by Piggy & Survive the Killer. Check out those games as well! Join us in learning about the horror story of our friend, Bakon.
There's currently 12 different chapter maps with different difficulty level from easy, medium, hard to Extreme! Maps and chapters includes: Chapter 1 - Bakon's Estate, Chapter 2 - Library, Chapter 3 - Sewers, Chapter 4 - The Flashback, Chapter 5 - The Hangout, Chapter 6 - Secret Base, Chapter 7 - Swine's Lab, Chapter 8 - Tomb Raiders, Chapter 9 - Steve's Shack, Chapter 10 Secret Formula, Chapter 11 Factory and the NEW CHAPTER 12 - Office!
-- Use these time point to skip to the section in the video:
0:01:43 First you have to click the Metaverse Crate button to see the cutscene and get the quest!
0:03:03 It actually tells you which map to find the crystals in! I will show you where in each map to find them!
0:03:57 Chapter 1 - Bakon's Estate - Easiest Crystal to get!
0:03:56 Chapter 2 - Library - May have to open some doors until you can get 3 items: Orange Key, Plank and Wrench!
0:08:11 Green crystal location!
0:08:11 Chapter 7 - Swine's Lab - You need to find and use the wooden plank!
0:10:55 Location of Pink Crystal! There's another one downstairs but you have to unlock a lot of doors to get there!
0:12:05 Chapter 9 - Steve's Shack - You just need a green key!
0:12:05 There's also two crystals, one at the dork where you can only access after placing the plank or just find the green key and open the shack's door!
0:13:38 Once you have all four crystals, click the Metaverse Crate button again and talk to AJ! He will give you crate 3!
If you liked my video please LIKE, SHARE and SUBSCRIBE ??? !!!
-- Roblox Bakon [METAVERSE] By Pink Beard Games
-- About Bakon
???? Bakon's Dream Event has released!
-Collect the 4 metaverse crystals to unlock AJ Striker's week 3 crate!
Premium users are allowed ONE respawn per round! Purchase Roblox Premium in-game or on the website to gain access to this feature.
???? ALPHA ???? This game is in alpha. Some features may not work as intended. Specifically, the Bot gamemode may be buggy!
Roblox Bakon Created 1/15/2020, Updated 4/29/2021, Max Players 6, Genre Horror. (Online Multiplayer Game, Roblox, Bakon, AJ's Crate Drop #3, How to get, All crystal locations, AJ Crate 3)
-- Yesterday Gamelog
- ROBLOX RONALD! ROBLOX PROMO CODES FOR STEEL RABBIT EARS and NEW RONALD CODE - https://chloetuberchannel.blogspot.com/2021/05/roblox-ronald-roblox-promo-codes-for.html
Let me know in the comment what game you would like to see me play.
I Love you all Chloe Tubers!
Roblox Bakon Gameplay / Chloe Lim May 2021 Gamelog / #Bakon / #AJCrate3 / #CrystalLocation
Click Here to Visit