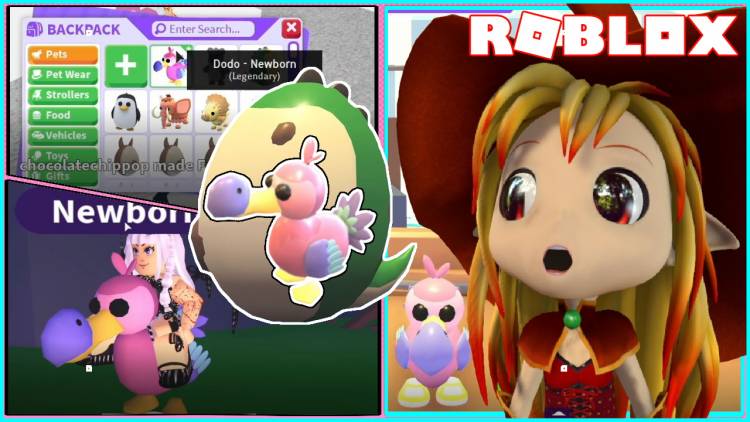 Roblox Adopt Me Gamelog - October 12 2020
In this video, I played Roblox Adopt Me! Bought 3 Fossil Eggs in the new Fossil Egg Update in this game Adopt me! The first Fossil Egg I hatched turns out to be a Legendary DODO BIRD! There's a total of 12 new Fossil Egg Pets in this update: Tasmanian Tiger, Ground Sloth, Triceratops, Stegosaurus, Glyptodon, Woolly Mammoth, Dilophosaurus, Pterodactyl, Sabertooth, Deinonychus, Dodo and T-Rex!
-- Use these time point to skip to the section in the video:
0:02:27 Equipping my first Fossil Egg from the Fossil Egg Update!
0:05:24 Leaving my Fossil Egg in the shower and getting a drink in the kitchen for myself!
0:05:52 MY EGG HATCHED A LEGENDARY DODO BIRD in the Bathtub!
0:06:29 Time to hatch my second Fossil Egg!
0:11:31 My second Fossil egg hatched a Tasmanian Tiger!
0:11:52 My last Fossil Egg of the day!
0:12:41 POPCORN! WAIT I must give this to someone!
0:15:57 My third Fossil Egg hatched into an Ultra rare Sabertooth!
0:17:55 Guys comment down below what should I name my DoDo Bird!
If you liked my video please LIKE, SHARE and SUBSCRIBE ??? !!!
-- Roblox Adopt Me By DreamCraft
-- About Adopt Me
Raise and dress cute pets, decorate your house, and play with friends in the magical, family-friendly world of Adopt Me! on Roblox! ????????️????
???? NEW: FOSSIL EGG! ????
???? Adopt 12 new pets, all with unique tricks!
????️ Earn accessories for finding fossils & dig up toys!
Roblox Adopt Me Created 7/14/2017, Updated 10/10/2020, Max Players 48, Genre RPG. (Online Multiplayer Game, Adopt Me, Fossil Egg, Legendary pet, Dodo, T-Rex)
-- Yesterday Gamelog
- ROBLOX ROYALE HIGH! ALL CHEST Location IN AUTUMN TOWN - https://chloetuberchannel.blogspot.com/2020/10/roblox-royale-high-all-chest-location.html
Let me know in the comment what game you would like to see me play.
I Love you all Chloe Tubers!
Roblox Adopt Me Gameplay / Chloe Lim October 2020 Gamelog / #AdoptMe / #FossilEgg / #LegendaryPet
Click Here to Visit