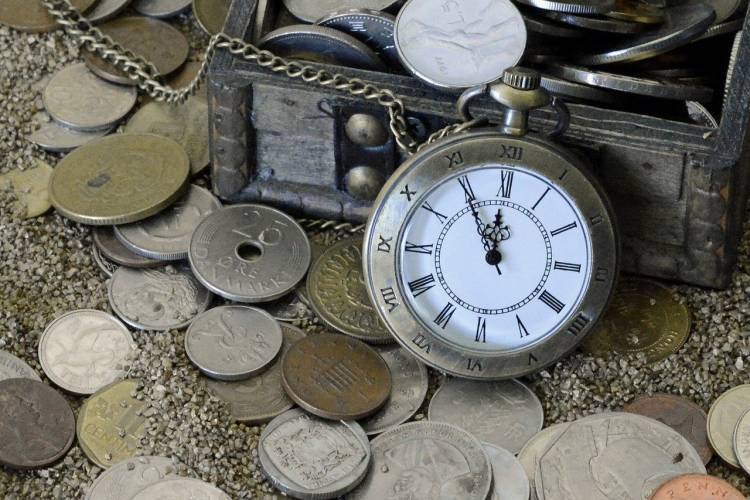 Collecting coins is so much fun
Have coins? Will collect!
Old coins that is. Try looking under that old dresser, or up the attic where grandma or grandpa's things may be stashed away patiently waiting for you to discover them. Who knows, you might find a coin there, an old coin that – at today's rate - may be worth a few dollars; probably three or four or five, even ten times what the coin was worth back then.
A penny a day, is worth okay
Fortunately or unfortunately, there was a shortage of copper during the year 1943 and all pennies made at that time were minted using steel. There were however, some Lincoln pennies that were incorrectly minted on bronze that turned out to be blanks. A few years – or decades later -these bronze pennies became a rarity and are valuable. The steel ones though, because of their commonality, are worth only between one to three dollars each.
Be aware and be wary as there are schemes where gullible coin collectors are sold coins that are copper plated in an attempt to make these pennies appear to be bronze. Also, keep your guard up anytime someone offers you a circa 1943 penny made out of a metallic white alloy.
Old coins are good coins
Coins, specifically the silver dollars made and circulated between the years 1878 and 1935, are worth between twelve dollars and twenty five dollars for the circulated coins. The coins that were not in circulation are worth considerably more.
Meantime, those quarters, dimes, or half dollar coins made and circulated prior to 1965, are usually made out of ninety percent silver and therefore worth as much as today's silver (with an additional premium, albeit small, put on the coin's face value).
Wrong pennies are right
There is a Lincoln penny issued in 1972 on which the date and the letters on it appear to have been doubled. This rare coin is currently worth about sixty dollars, assuming the pennies are in standard condition. The Philadelphia Mint during that time period accidentally misaligned the die used in minting the coins causing the portrait of Lincoln to look like it was doubled. Fortunately or unfortunately, eighty thousand of these were circulated before the error was discovered.
In summary, coin collecting is similar to collecting bits of history and trivia from the past. In addition to the face value its worth as a treasure - pennies, dimes and coins – often are worth more in the long run.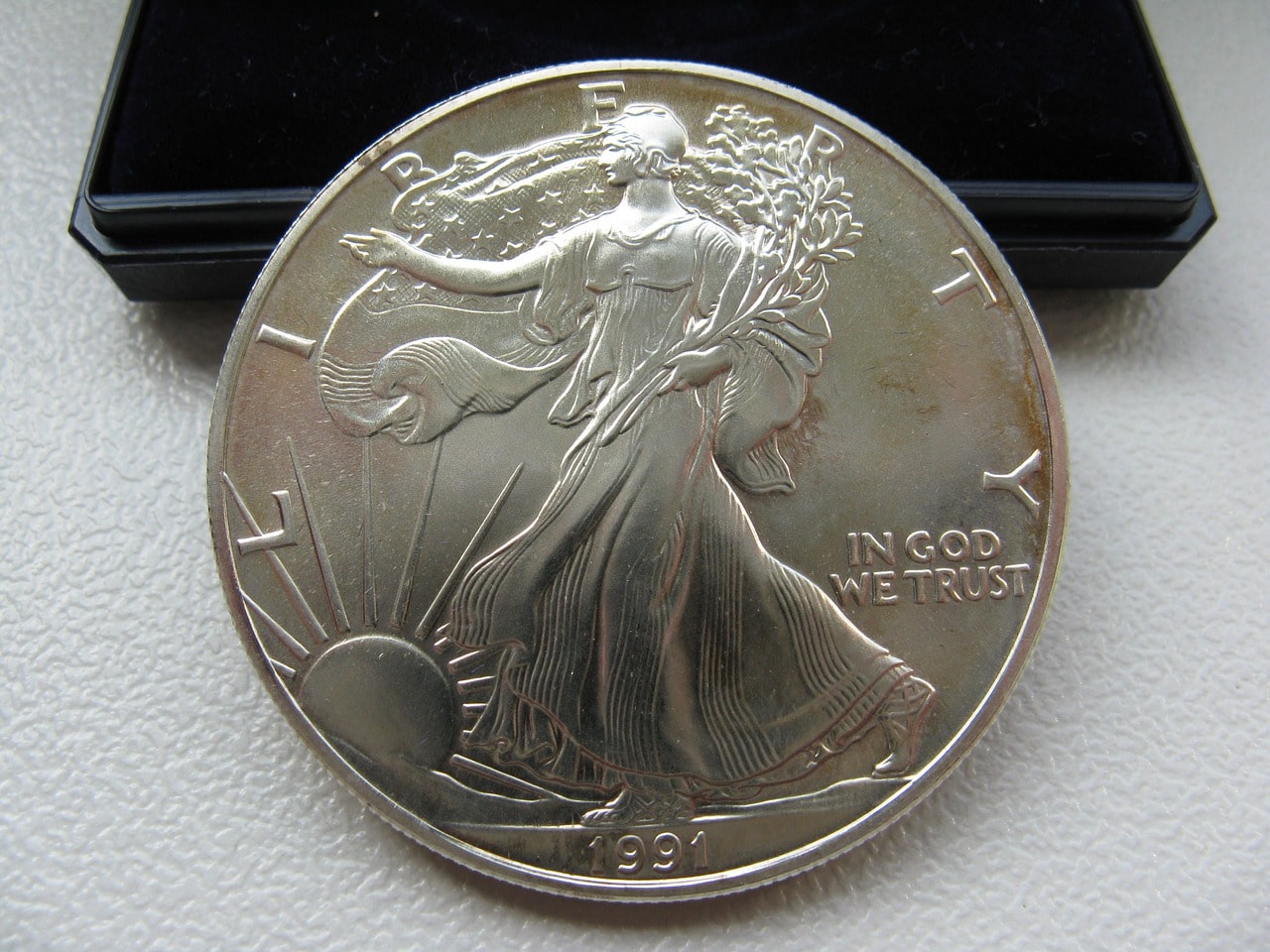 The coin-price is right
There are many resources that can help coin collectors, old or new, in determining the value and worth of the coins they have.
There are books out, "The Red Book" (A Guide Book of US Coins), "The Blue Book" (A Handbook of US Coins), as well as coin newsletters and catalogues available at any public or private library, coin dealers/shops anywhere in the US. There are also online guides for the prices of US coins available on the web, specifically the NumisMedia site.

For a synopsis of the price of each coin, the following are the basic values of each cent, penny, or dime in the market.
The United States wheat-cent, the circulated ones
The price of these coins made prior to 1958, or those that are dated 1940, are currently being purchased by coin dealers for two cents each, or less. Those made before 1940 command a much higher price - from a few more cents to a few dollars.
The silver-dollars
Silver-dollars from the US, especially those made before 1935, have almost an ounce of silver in them. These coins are the favorites of coin collectors and could be sold for more than their actual value in silver if they are undamaged or not worn severely.

The dollars of Susan B. Anthony
If by luck you happen to get one of these as a change, the value is more than a dollar and proof Susan B. Anthony dollars command even more. They are not easy to fine as they are not usually being circulated.
Quarters, dollars and halves – the bicentennial kind
There were billions of these coins made out, and because there are so many of them, their worth is usually just face value. There are coin dealers however who pay ten percent of the face value as premium for circulated bicentennial coins, and a few dollars more for those that are uncirculated.
A freak coin
Believe it or not, there are two-headed coins out there. Basically, these are coins with two different designs on each face. These coins were made in error and mistake was not discoverer until the year 2000. This type of coins is usually called "mules". In 1999, it was found that a cent with Lincoln's face on one side and Roosevelt's dime image on the other existed.
It you find a coin of this it must be taken to a legitimate coin dealer and assessed to determine if is genuine. If so, this coin could be put up for auction and command a few dollars more.
It is therefore true that a coin is basically worth more than meets the eye.
Accessories for Coin Collection
When collecting coins, one thing to consider is how to arrange and take care of the coins. Coins that are collected may be antique, ancient, or limited editions coins. These coins come from many countries and are usually high in value. A collector must know how to keep and take care of them so that they will retain the same appearance and value.
One way to take care of coins is to purchases selection of coin accessories. Not only are coin accessories used to make a coin collection presentable and organized; but the primary purpose of coin accessories is to take care and preserve the coins.
When buying coin accessories it is important to choose those accessories that will best satisfy the needs of the collector. Some factors that may be considered are durability, price and usefulness.
Many coin accessories can be found in collectible stores and even online. Here are some coin accessories that may be considered:
Coin Boxes
Coin boxes are the most common sought for coin accessories as they are very convenient to coin collectors and specialists. The compartments of the box provide for easy location of the coins. The compartments are also wide, which provides flexibility in placing the coins. The wide compartments also allow the collector to handle the coins the proper way.
Coin Albums
Coin albums are similar to any typical album with the difference being that the coin album is especially designed to hold coins. A coin album has a transparent layer that aids in the protection of the coins. The collector does not need to handle the coins one by one. All he has to do is turn the pages and the coins are all there protected from improper handling.
Coin Holders
Coin holders are best for those collectors who collect coins during their travels. They allow portability of the coin collection. In addition, the collector does not need to carry his entire collection. He can simply place a single coin in the coin holder. Coin holders provide safety for the coins and prevent a coin from the many elements that may depreciate its value.
Other coin accessories can be found in the market. Determine the primary purpose of the accessory and if it can satisfy your needs. Prices will differ depending on the durability of the accessory. Research the many coin accessories that are sold and compare prices before choosing one.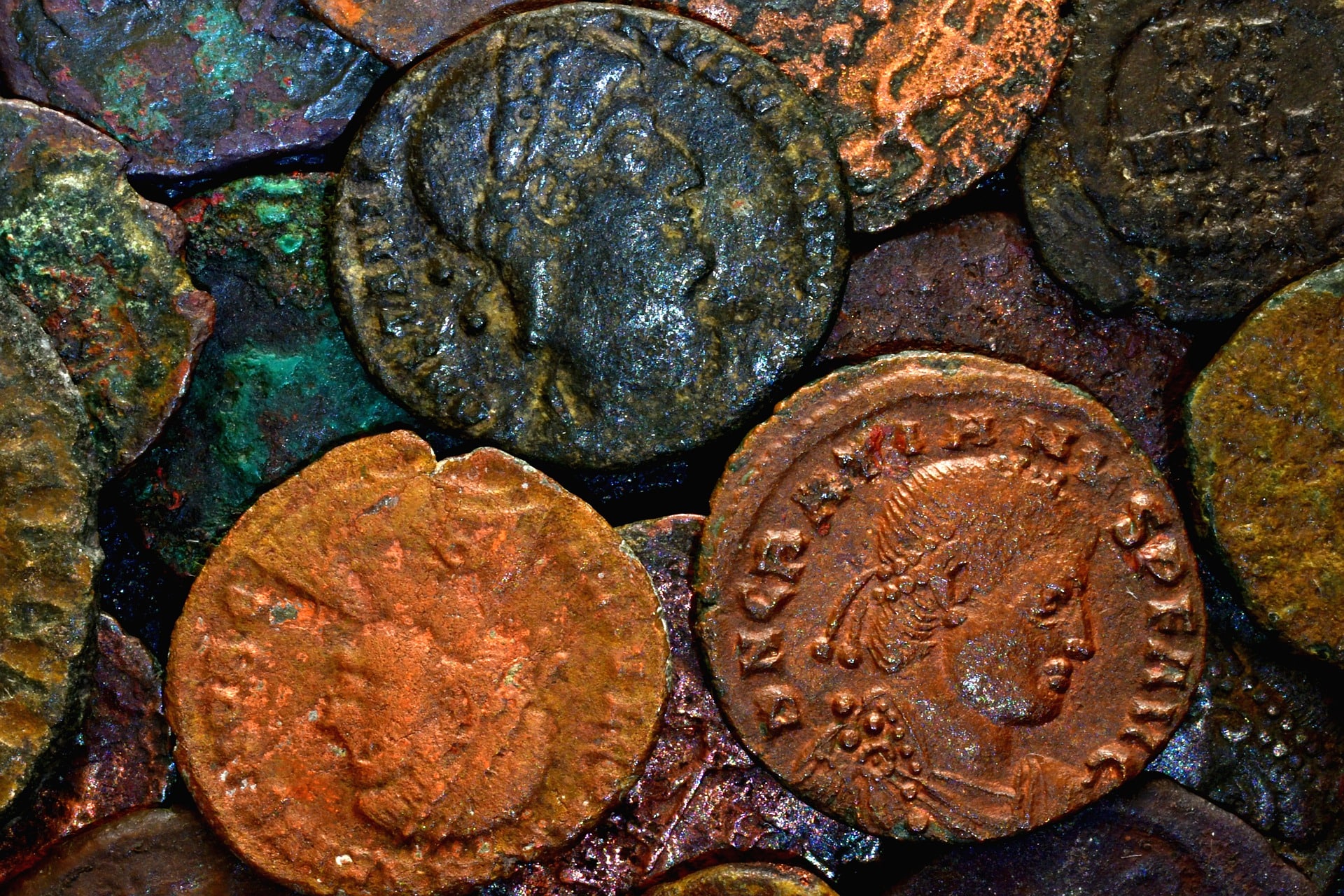 Ancient Coins as Collections
Collecting coins is so much fun! It is both a hobby and a source of income for many. One type of coin that you may want to consider collecting is ancient coins. Many collectors hesitate to buy ancient coins to collect because they can be terribly expensive. What is most important is the uniqueness of these coins and the benefits they provide their collectors.
Here are some tips that should be considered when buying ancient coins:
1. Conduct a research of ancient coins. It is important that a collector is aware of what coins are considered ancient. It does not require a collector to go to a library since many websites on the Internet can provide all the information needed to become well-informed about ancient coins.
2. There is a wide variety of ancient coins available for collectors. A collector can choose from different eras and civilizations. He can choose from a Chinese civilization, ancient Rome, Greek, Persian, etc. It is preferable for a collector to focus on a specific group or era when collecting coins.
3. Once a selection has been made, a collector may then focus on the buying of these coins. To start select coins that are least expensive –set a price range such as $20. Once the collection grows, he may then want to start buying the more expensive coins.
4. A collector may also try searching for ancient coins at auction houses or online auctions where ancient coins are available. Always be aware of possible fraud no matter which venue you are using and take extra care in buying coins at online auctions.
5. It is also suggested that the collector make a list of the ancient coins that he would like to buy. He can list them according to his order of preference which will make his search for ancient coins an easier task. Included on his list should be the amount he is willing to spend on a certain type of coin. The list will be helpful whether online or at an auction house, enabling him to manage his budget easily.
6. It is important to have a separate holder for his ancient coin collection or his other collections. Separate holders will help the collector organize and preserve his coins. Ancient coins are generally more expensive than other collectible coins so it is necessary for a collector to know the proper care for them.
Ancient coins should not intimidate coin collectors. They are an exciting way to enjoy the hobby of collecting coins. Not only do they provide fun but they serve as a source of knowledge for many coin collectors.
Antique Coins as Cool Collections
Coin collecting is a fun activity and it has been very popular because it does not only serve as a hobby but as an option to generate income.
Probably the most popular types of coins that are sought by collectors are the antique coins. Antique coins may be bought from auction sales, coin shows, malls and even in tourist areas that have historical themes. Antique coins are found to vary greatly in price depending on the age of the coin, its history and country or origin.
Here are some tips that may be considered when buying antique coins:
1. The buyer should make sure that the antique coin they are buying is a genuine one. There are many counterfeit coins sold in the market today and a buyer should thoroughly inspect any coin before buying it.
2. Coin collectors should collect the less expensive antique coins when beginning. The more expensive ones can be purchased once their collection becomes larger.
3. Collectors need to consider a purchase carefully before buying antique coins. Always be aware of the scams and fraud that may occur when buying coins. Take extra care in choosing – always determine the authenticity of the coin they are considering
4. A professional coin appraiser should assess the value of the coin before you buy so that the real value of the coin will be correctly assessed. This will prevent buying a coin at an inflated price.
5. When choosing antique coins narrow down the collection of antique coins to those from a specific country or a specific era. This will make the search for collectable coins an easier task.
6. Care is always needed to preserve the value of coins. Antique coins should be given extra care in order to preserve their appearance as well as their value. A collector should be aware that antique coins do not require much cleaning as excessive cleaning will only depreciate their value. The older the antique coin looks the more expensive it becomes.
Antique coins can provide so much entertainment for collectors that anyone might consider making it a hobby. Remember to be patient in searching for these coins since they may be available in limited numbers. You must have the passion for collecting to make antique coin collection a satisfying experience.