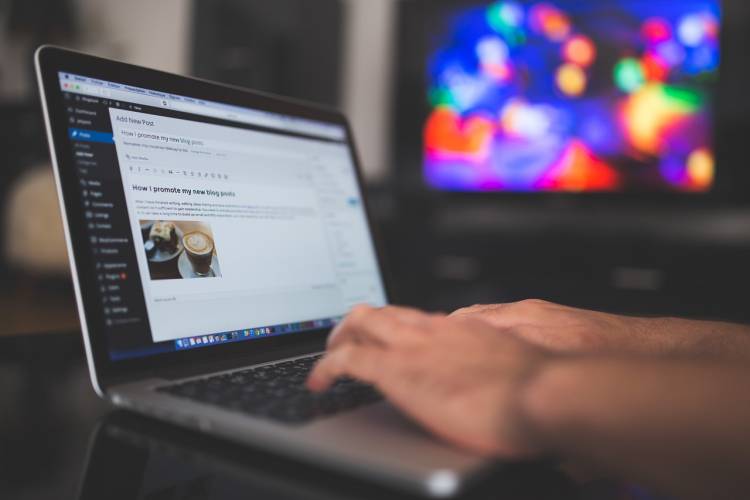 Why your E-commerce Website Needs a Blog in 2019
A visitor who has landed on your store page accidentally may have done so after having read a few lines of your blog posts, or through some engaging content that is produced.
In the following post, you'll learn the advantages of having a blog on site in 2019, which will hopefully make you realize the importance of investing your resources to create and regularly update a blog for your eCommerce website traffic and brand awareness.
These days blogging platforms are a rich source of blog traffic and serve a great deal in conversion rates. Blogs should be written in a fun, amusing and entertaining way such that they tell your product's story, educate your customers, generate knowledge in them and develop trust and faith in you.
5 Reasons why you should add a Blog to your E-commerce website in 2019!
So why should you invest your time and resources into blog posts?
Blogging and Content Marketing will help to…
1. Serve as a new source of traffic
Shoppers keep on acquiring knowledge day by day through reading over the internet, simply by visiting various websites and blogs.
Your content becomes a major source to bring them to your websites. If they find your content resourceful and entertaining then may be interested in your business and products too. Also, these repeated visits also improve the search engine rankings too.
Bring traffic from social media platforms like Facebook, Twitter, and other such platforms by sharing your content and directly asking them to rate your content on various scales.
2. Enhancing your customer interaction for future business
Usually, a customer or visitor visits your e-commerce website, decide to purchase your product or leaves without purchasing. During this entire cycle, a major aspect is missed and that is the interaction between you and your customer.
On and off there are chances that your customer wants to know about the products, their usefulness and other details that may be not feasible through feedback forms, emails, phone calls or contact forms. In that situation, a Blog is a sole tool which is to measure customer impulse and get valuable feedback and queries.
Customer retention and new customer acquisition are possible only through customer interaction.
Building relationships and entering in a conversation with them through comments and direct messages often creates a chance to grow interested in the reader and to test your product or service at least for once.
3. Supports and enhances your brand positioning
A blog is a powerful supporting tool that positions you as an expert who spreads a rich and valuable source of information. E-commerce businesses need credibility and visibility that blogging can enhance being a low-cost method. Show your expertise about your product class.
You never know which part of your blog may catch a hive in industry discussions. The "call to action" statements in your blog may arise a sense of need in the minds of readers and that particular urge may influence them to take an action to purchase your product.
4. Acknowledge your customers
Inform your shoppers about the usefulness and the importance of the product class or the whole range of business. Don't sell your products bluntly by posts saying "Buy our product" Educate them; don't sound your content as a selling material. Direct selling is the wrong method of promoting your product through blogging, it creates a negative image in the minds of readers.
5. Get transmitted over a social profile
Be active on social media, free and premium blogging website and share your content every day to grab the minds of shoppers, that they immediately start sharing your content over their own social networks. This spreads your e-commerce website and also increases your visits to your website. Sharing, Liking, re-tweeting, giving a G+1 are the major drivers for online businesses today, where people get excited the moment they see some eye-catching texts.
Wrapping Up
Blogs are the building blocks of customer engagement. If you can spread yourself through your content you do not need to look in the past.
Suppose if a person shows you a minimum level of engagement, then it becomes easy to get the total hold over them and follow up their needs and requirements with other offers and deals to convert them to customers. Once you earn the trust and loyalty of customers you can actually continue doing business with them.
You need to invest your time and effort to generate proper educative and informative updates on your blog to build a strong content strategy. You need to improve your online presence, your brand relations, your web traffic, your social presence, and many more aspects to prosper your business. Achieve a balance between engagement and information.
Remember that blogging is not about publishing as much as you can, it is about publishing as smart as you can.